TIG welding, also known as tungsten inert gas shielded arc welding, uses the large amount of heat generated by the arc formed between the tungsten electrode and the workpiece to melt the area to be welded, plus filler wire to obtain a solid welded joint. Argon arc welding of aluminum uses its "cathodic atomization" feature to remove the oxide film by itself. The tungsten electrode and the seam area are protected by a shield of inert gas emitted from the nozzle to prevent reaction between the weld area and the surrounding air.
The TIG welding process is most suitable for welding thin plates with a thickness of less than 3 mm, and the deformation of the workpiece is significantly less than in gas and hand arc welding. The AC TIG welding cathode has a cleaning effect to remove the oxide film and can be used without flux, avoiding the corrosion of the joint by residual flux and slag after welding. The form of the joint can be unrestricted, and the weld is well formed and has a bright surface. Argon gas flow to the welding area to accelerate the cooling of the joint, improving the organization and properties of the joint, suitable for all-position welding. However, since no flux is used, the pre-weld cleaning requirements are stricter than other welding methods.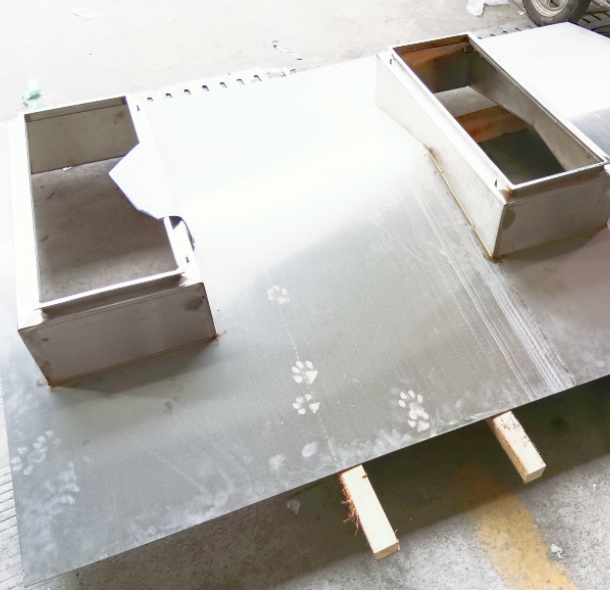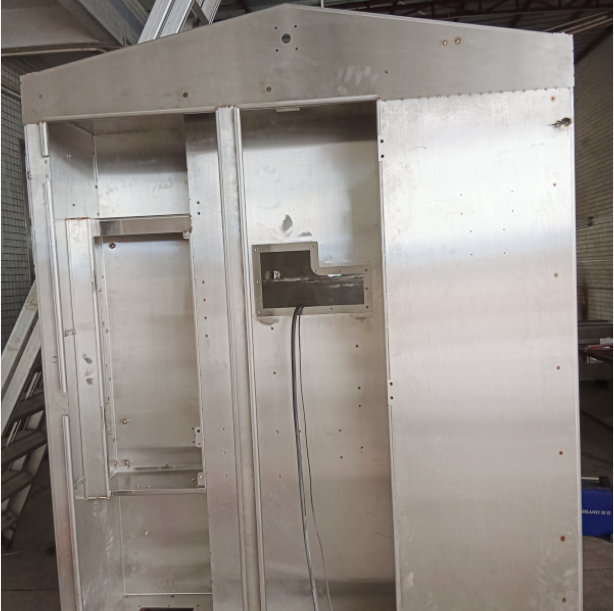 The more suitable process for welding aluminum alloys is AC TIG welding and AC pulse TIG welding, followed by DC reverse TIG welding. Generally, AC welding of aluminum alloys is the best match in terms of current-carrying capacity, arc controllability and arc cleanup, so most TIG welding of aluminum alloys uses AC power sources. With a positive DC connection, heat is generated at the surface of the workpiece, resulting in deep penetration, and a higher welding current can be used for certain electrode sizes. Preheating is not required even for thick sections, and the base material is hardly distorted. Although DC reverse TIG welding is rarely used to weld aluminum, this method has the advantages of shallow depth of fusion, easy arc control, and good arc purge when continuously welding or patching thin-walled heat exchangers and similar components with pipe thicknesses of 2.4 mm or less.
Dongguan Jiatong Precision Hardware Products Co., Ltd. is a professional precision sheet metal original factory, providing customers with a full set of the latest automated sheet metal production solutions, integrating precision laser cutting, fiber optic cutting, CNC robot bending, riveting, welding, broaching, drilling, tapping, riveting, shearing, deep drawing, CNC machining, metal finishing, assembly, etc.
---
Project Links:
Custom Metal Box Manufacturers | Custom Sheet Metal Enclosures | Custom Aluminum Box | Custom Sheet Metal Boxes | Custom Metal Boxes | Sheet Metal Supplier | Steel Box Manufacturers | Sheet Metal Box Manufacturers | Custom Made Metal Boxes | China Sheet Metal Manufacturer | Outdoor Vending Machine Enclosures | Industrial Machine Enclosures | Metal Enclosures for Electronics | EV Charger Outdoor Enclosure | Outdoor EV Charger Enclosure | EV Charger Enclosure | Custom Aluminium Box | Custom Steel Box | Metal Box Supplier | Metal Enclosure Manufacturer | Sheet Metal Enclosure Manufacturers | Metal Enclosure Box Manufacturer | Metal Enclosure Manufacturer | Aluminium Box Manufacturer | Outdoor Equipment Enclosures | Aluminium Box Manufacturers | Equipment Enclosures Metal | Metal Enclosure Box | Metal Enclosure | Enclosure Box Price | Sheet Metal Manufacturers | Sheet Metal Manufacturing companies | Custom Made Aluminium Boxes | Custom Made Metal Box | Aluminum Sheet Metal Fabrication | Aluminium Sheet Metal Fabrication | Auminium Tool Boxes Made to Order | Custom Metal Enclosures | Custom Stainless Steel Box | Custom Made Aluminum Boxes | Metal Box Manufacturers | Custom Steel Enclosures | Custom Stainless Steel Enclosures | Custom Metal Box | Custom Aluminium Box | Sheet Metal Fabrication Supplier | China Sheet Metal Fabrication | Custom Sheet Metal Fabrication | Sheet Metal Fabrication Services | Metal Manufacturing in China | Aluminum Box Fabrication | Sheet Metal Box Fabrication | Sheet Metal China | Precision Sheet Metal Fabrication | Custom Aluminum Box Fabrication | Custom Metal Box Fabrication | Sheet Metal Manufacturing