Strategic Cooperation was started with new valued Israeli Client, through audit on-site, meeting discussion face to face, both parties had a better and deep understanding each other to laid a solid foundation on the mutual business partnership for a long-term.
Activities and Themes:
1. Further understanding of JIATONG facilites on-site, quality control measure, advantages and comprehensive competitiveness.etc.
2. Discussion and negotiation on the ways to cooperate strategically each other, annual projects forecast and long-term business cooperation.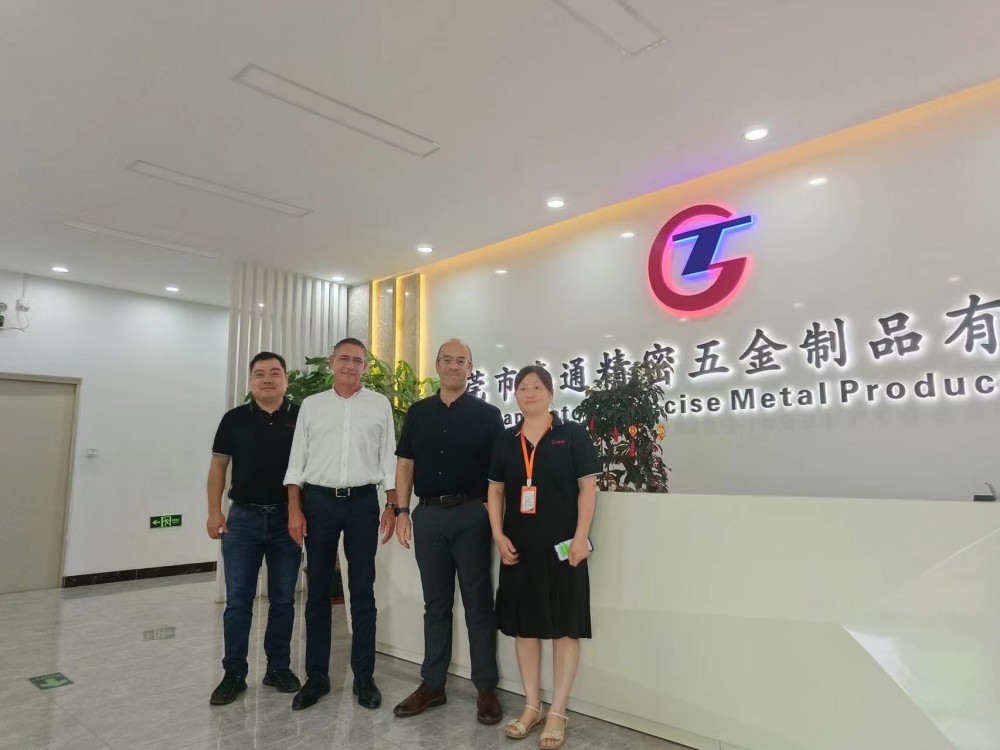 3. Learning more about supplier chain management and control - Visit E-coating Factory.
4. Saw off customer CEO and Vice Presedent hurriedly because of tight time schedule.
5. Received surprising gift - Hamsa from customer. appreciate much for their visit from far away, will try our uttmost to serve and support you in China!!!
---
Project Links:
Custom Metal Box Manufacturers | Custom Sheet Metal Enclosures | Custom Aluminum Box | Custom Sheet Metal Boxes | Custom Metal Boxes | Sheet Metal Supplier | Steel Box Manufacturers | Sheet Metal Box Manufacturers | Custom Made Metal Boxes | China Sheet Metal Manufacturer | Outdoor Vending Machine Enclosures | Industrial Machine Enclosures | Metal Enclosures for Electronics | EV Charger Outdoor Enclosure | Outdoor EV Charger Enclosure | EV Charger Enclosure | Custom Aluminium Box | Custom Steel Box | Metal Box Supplier | Metal Enclosure Manufacturer | Sheet Metal Enclosure Manufacturers | Metal Enclosure Box Manufacturer | Metal Enclosure Manufacturer | Aluminium Box Manufacturer | Outdoor Equipment Enclosures | Aluminium Box Manufacturers | Equipment Enclosures Metal | Metal Enclosure Box | Metal Enclosure | Enclosure Box Price | Sheet Metal Manufacturers | Sheet Metal Manufacturing companies | Custom Made Aluminium Boxes | Custom Made Metal Box | Aluminum Sheet Metal Fabrication | Aluminium Sheet Metal Fabrication | Auminium Tool Boxes Made to Order | Custom Metal Enclosures | Custom Stainless Steel Box | Custom Made Aluminum Boxes | Metal Box Manufacturers | Custom Steel Enclosures | Custom Stainless Steel Enclosures | Custom Metal Box | Custom Aluminium Box | Sheet Metal Fabrication Supplier | China Sheet Metal Fabrication | Custom Sheet Metal Fabrication | Sheet Metal Fabrication Services | Metal Manufacturing in China | Aluminum Box Fabrication | Sheet Metal Box Fabrication | Sheet Metal China | Precision Sheet Metal Fabrication | Custom Aluminum Box Fabrication | Custom Metal Box Fabrication | Sheet Metal Manufacturing | Metal Manufacturing Company | Metal Bending Services | Outdoor Oil Tank Enclosure